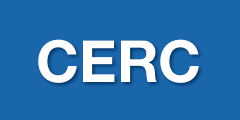 Air Quality / Environment Consultant
Employer: Cambridge Environmental Research Consultants Ltd
Location: Cambridge
Salary: £27,000 – £32,500
Closing Date: May 31, 2022
Sector: Environment, Consulting
A function: EIA/Planning, Air Pollution/Monitoring, GIS, Senior/Junior Level, Environmental Management
CERC is looking to recruit a new full-time Graduate Consultant to join our consulting team of five air quality specialists in Cambridge.
CERC is the developer of the widely used atmospheric dispersion modeling system, ADMS.
The company employs around 25 people.
As a consultant to CERC, your responsibilities will fall into two main areas:
Consulting projects;
Software support and training.
You will be involved in consultancy projects ranging from two-week industrial emissions assessments, to six-month studies to compile detailed emissions inventories, to multi-year research projects. Our clients include: industry; local and national government;
environmental regulators; planners; and other tips.
Projects involve the application of numerical models, GIS and other software to assess impacts on air quality, dust and odor. For example, we assess emissions from industry or road traffic, resulting from new development or air quality projects.
We also apply our problem-solving skills and experience to other challenges, such as airflow over complex topography and research to inform government policy. CERC provides a highly valued software support service to customers using our ADMS software.
If you have sufficient experience, your role will be to answer technical questions about models on our Helpdesk. You will attend a "train the trainer" course, to help you train our customers in the use of ADMS.
CERC encourages and funds appropriate professional membership, usually with the Institute of Air Quality Management / Institution of Environmental Sciences. We offer all staff the opportunity to attend events such as webinars, conferences and to attend and present at the Model CERC User Group Annual Meeting.
We will help you gain experience in different types of consulting projects, with increasing complexity and level of responsibility. We will provide formal training through your participation in CERC training courses. We will review your progress periodically, with a formal review on an annual basis.
You will have a strong background in the physical sciences (eg physics, chemistry, meteorology, mathematics) or engineering. You will have demonstrated an ability to work in a well-organized and conscientious manner and to meet difficult deadlines. you will offer
problem-solving and technical writing skills, and be able to build trust in client relationships and promoting consulting business.
Your role may involve a degree of travel within the UK and overseas. Any experience you have with Excel VBA, R or GIS software will be
advantageous. Consulting experience is not required.
Your salary will likely be between £27,000 and £32,500, depending on your qualifications/skills and experience, and will be reviewed annually.
You will be entitled to 25 days of vacation per year, in addition to public holidays. To ensure that you and the position are a good match, we will initially employ you for a three-month trial period.
Please email your CV, along with a cover letter explaining your suitability for this specific position, to Winnie Piotrowski (no agencies please) at [email protected] Deadline May 31, 2022.
We will invite selected candidates for an interview in July 2022
Apply now