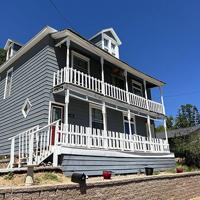 Lead Discusses Short-Term Rental Application Fee and Approves Monitoring Software Contract | Local News
LEAD — As the City of Lead prepares to monitor active short-term rentals within city limits, commissioners have started the conversation about how much the city will charge landlords in application fees.
Earlier this year, city officials passed a resolution that requires owners of short-term rentals to file an application with the city in order to operate. At that time, the city agreed to give owners a 90-day grace period to register their business for free. So far, city officials say only 22 of the 100 or more planned short-term rental owners have complied with the application requirement.