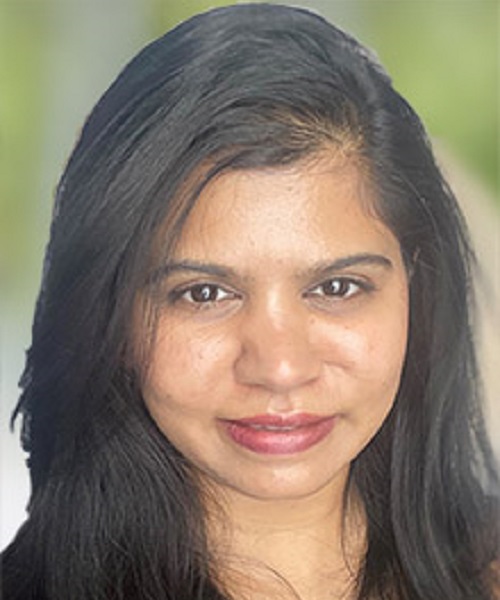 Otium Planning Group appoints new Principal Consultant to NSW office
Otium Planning Group has announced the appointment of a new team member, Aditi Karande, who has joined its NSW office as a senior consultant.
Karande started his career as an architect, studying and working in architectural firms in India and gaining experience in all aspects of the profession.
However, she discovered that although architecture focuses on the building itself, her interest has grown in urban design and the spaces and areas in and around the building – the neighborhood, the landscape of street, the character of a neighborhood and the way streets tell a story about how they have evolved.
This passion brought Karande to Australia to study urban planning, allowing her to combine design and planning and develop a global vision of a territory, whether local, regional or a city. She also felt it was a great opportunity to learn about global trends outside of her home country. After graduation, she worked in local government, with roles in urban analysis and social infrastructure planning. Prior to joining Otium, she worked as a leisure and open space planner for Liverpool City Council.
Karande (Photo) believes that urban planning provides a strategic perspective to current and future land use as well as the conservation of our built and natural environment, and that understanding the existing and future community is essential to all aspects of design and urban planning.
Announcing the appointment, Otium Planning Group Managing Director Kate Maddock said: "We are delighted to welcome Aditi to our team and look forward to building and growing relationships in the sports and leisure industry. in New South Wales. With experience in local government, education and private practice, Aditi brings to our team extensive skills in the design and planning of urban infrastructure, open and social spaces.
On joining Otium, Karande noted "having worked with Otium team members on projects in my previous role in local government, I was drawn to Otium because of the importance the team places on research and understanding of trends and the impact this has on a project.and across the open space planning and leisure industry as a whole.I am very grateful to now be a part of this highly valued organization. qualified.
Click here to contact Otium Planning via their list in the Australasian Leisure Management Directory of suppliers.
Related Articles
February 8, 2022 – Toowoomba Regional Council advances sports arena project
13 January 2022 – Leading leisure planner asks Sport Australia to engage with local government to understand attendance trends
December 14, 2021 – Urban designer urges governments to improve Australia's cycling infrastructure
September 2, 2021 – Leisure and recreation planners must take more decisive action against climate and weather change
29 July 2021 – Partnership aims to enable Brisbane 2032 Olympic and Paralympic Games legacy goal
July 6, 2021 – Otium Planning Group extends Generate Network Australia for three more years
June 28, 2021 – Otium Planning's Mike King moves to Senior Partner as Directors change
March 11, 2021 – Dave Lanfear Consulting partnership brings Otium Planning Group to Western Australia
February 3, 2021 – Otium Planning Group establishes National Trekking Day
November 20, 2020 – Otium Planning highlights the consultant's skills in securing project financing
October 19, 2020 – Otium expands consulting reach in New Zealand with RSL partnership
June 18, 2020 – Otium consultants highlight how water and recreation projects boost local communities
June 12, 2020 – Otium Planning Group appoints a new senior Facility Advisory consultant
May 4, 2020 – Bruce Mackay, of Otium Planning Group, shares key learnings on reopening centers after COVID-19
April 22, 2020 – Otium Planning Group encourages industry readiness
April 14, 2020 – Otium Planning Group highlights its record of development projects in regional cities
April 6, 2020 – Otium Planning invites professionals to participate
October 16, 2016 – Two Sydney projects win national urban design awards
---
Support our industry news service
We hope you enjoy the news we post, so while you're here can we ask for your support?
As an independent publisher, we need reader support for our industry intelligence gathering, so ask – if you're not already – to support us by subscribing to the print version. Australasian Leisure Management magazine and/or our online news.
Click here to see our subscription options.