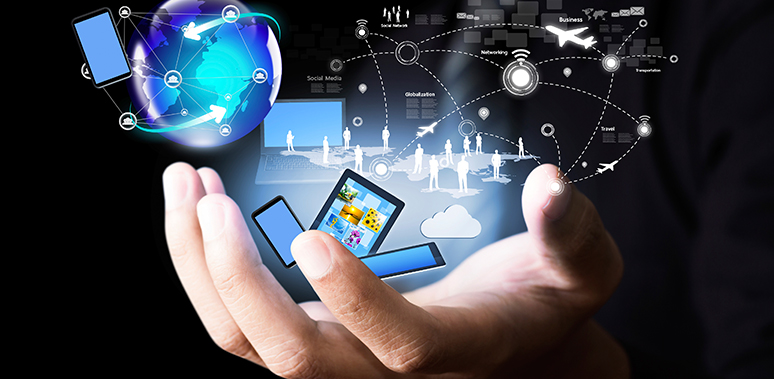 Pakistan Needs Local Software Development to Regulate Cloud Services
ISLAMABAD: The country's largest IT solutions provider said Pakistan needs to focus on developing local software, but for that the country needs to facilitate international business by having consistent policies.
"The excellent human resource usually leaves the country to look for a job or to work as a freelancer," said Saqib Ahmed, General Manager of System Analysis Program (SAP) Development.
Speaking to the media here on Wednesday, Mr Ahmed said there was a strong voice across the world regarding the laws that regulate cloud services.
Cloud service plays a prominent role in our modern world, and businesses are acquiring their services instead of maintaining their own data centers and integrating them into their IT operations.
SAP is a German multinational software company that develops enterprise software to manage business operations and customer relationships.
However, Mr. Ahmed said various geopolitical crises are creating new challenges for cloud companies.
"The demand was growing that cloud service providers and data center operators must apply the laws of the country that placed its data instead of the laws of the host country, to ensure that any war-like situation would not affect their data," he said.
Like many countries around the world, relevant authorities in Pakistan also monitor employees and senior management of data-holding companies, public and private sector entities.
Pakistan had also asked SAP to transfer the data of Pakistani companies from the Gulf region to China, as many Indian nationals held key positions in the Gulf region.
Currently, more than 90% of public and private sectors in Pakistan use SAP solutions to streamline their operations.
SAP has more than 230 million cloud users, more than 100 IT solutions covering all business functions.
A cloud-based solution helps organizations save financially, reduces human error, and enables better streamlining and coordination, compared to a non-cloud-based solution.
Regarding the development of IT solutions in the country, he said the government should focus on local software development and be proactive.
"The two critical elements are policy coherence on taxation and other facilitations, as the IT sector has experienced tax exemption – imposition of taxes and waiver again, this confuses international players," he said. declared.
The second important step had to be taken by the government and the state bank was an easy method to make payments to overseas sellers and repatriate profits.
"But the government must take into account the results of these policies and international companies will invest to develop IT solutions in Pakistan," he added.
"The authorities need to understand that talent is not a problem in Pakistan – but the lack of opportunities is the real problem."
According to him, as part of its plans for 2022, SAP has announced its intention to leverage cloud computing technology in Pakistan in line with its mission to support and accelerate digital transformation in the country.
SAP's cloud offerings enable companies to optimize their end-to-end processes and innovate with new capabilities in the cloud while reducing operating costs, improving productivity and opening up new growth opportunities.