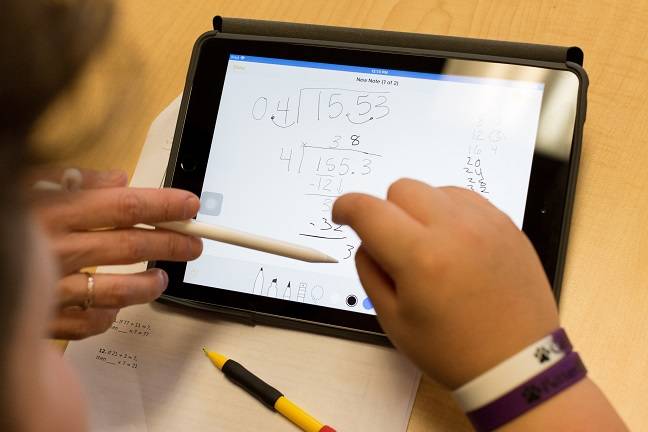 School software contract revisions reviewed by UK CMA • The Register
Britain's competition watchdog is investigating the largest local supplier of school management information systems to see if it is abusing its dominant market position to force customers into three-year agreements.
Education Software Solutions told schools in November that it was ending the one-year contract option for MIS and instead creating a three-year minimum contract for the previous SIMS Annual Entitlement Plan.
Some schools responded negatively and saw the review as an attempt to lock them into longer-term agreements. The Department for Education advised all schools to 'take a break' before signing new agreements as it investigates the review, but reportedly changed policy in December, telling them to buy as normal.
ESS told us in November that longer deals were "common practice" and that SIMS had been "quite the anomaly" in the industry. The new deal, for schools that chose to select them, started on April 1.
ESS MIS' market share was between 70-80% when it was sold by Capita to Montagu Private Equity in December 2020 for £400m. This figure had increased from 80 to 90% in 2017.
The CMA's survey, launched today, will assess whether schools have had enough time to consider their options, "such as switching to another provider instead of renewing with ESS for the full three years".
Most state schools in Britain are required to have a MIS, used to manage student information, including attendance and retention. The screening process for choosing a SIM is "often lengthy and can involve complex sourcing steps," the CMA said.
CMA will review relevant issues, as well as concerns raised by schools, and may impose interim measures on ESS contracts during the investigation. Some ESS product packages will also be priced, particularly if the MIS was sold with financial management products and this deterred schools from switching to a new vendor.
"We've heard concerns about ESS contract changes," said Ann Pope, senior director of antitrust at the CMA. "Thousands of schools rely on management information systems and their choice of vendor should not be restricted. The duration of the ESS contract has been extended significantly and schools should be able to choose the best vendor for their needs."
ESS introduced a six-month termination clause in the contract but "some schools are telling us that's still not enough time. A formal investigation will give us time to look into this matter properly," Pope added. .
A spokesperson for the ESS sent us a statement:
"ESS believes it acted correctly at all times and responded constructively to the concerns of the CMA.
"We are confident that when the AMC completes its information gathering, it will come to the same conclusions." He added: "ESS looks forward to engaging with the CMA as it conducts its investigation over the coming weeks." ®