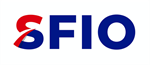 SFIO acquires a technology and software development center based on PH
NEW YORK, Nov. 22, 2021 (GLOBE NEWSWIRE) – Earlier this week, OTC: SFIO Starfleet Innotech, Inc. (Smokefree Innotec, Inc.) announced its acquisition of Philippines-based software development company LEENTech Network Solutions ( LNS +), marking the new orientation of the management company towards technological development. With LNS + and its subsidiaries now on board, SFIO formalizes the team in its new Technology and Software Development division.
According to SFIO CEO and President Jeths Lacson, this new expansion marks the start of a five-year innovation roadmap of transformative collaborations in each of the company's five divisions: franchise, manufacturing and distribution. food, coffee, real estate development and the latest technology and software development.
With 11 years of activity, LNS + has established itself as a hub of technological excellence in the Philippines. Today, the company and its subsidiaries have a growing roster of more than forty engineers, designers, system architects, UX specialists, blockchain developers, and project managers. In addition, they have partnered with more than 17 universities to create a sustainable and thriving talent pool. All in all, LNS + represents a fully developed ecosystem of technological manufacturers. With this latest acquisition, SFIO now 100% owns and operates six ecosystem players:
LEENTech Network Solutions – Software and Platform Development
Webworx Design Studio – Web Development, UI and UX Design and Graphic Design
Qalidad Solutions – Software Testing and Quality Assurance (Department Unit)
Voltz Security – Vulnerability and Security Assessment (Departmental Unit)
Livewire365 – Server architecture and maintenance
DHQ Digital Marketing – Digital Marketing Services
"With the LNS + teams formalized in our new technology division, all of our existing and future activities immediately benefit from a full suite of digital transformation partners," said Lacson. Today, Lacson plans to expand its digital transformation efforts globally with the creation of technological innovation hubs in key strategic regions.
LNS + founder Richard F. Prodigalidad, who now serves as CEO of SFIO's Technology and Software Development Division, sees it as both the fulfillment of his ambitions for LNS + and an evolution of his mission.
"When I founded LNS + in 2010, my initial mission was to develop technologies that would be used around the world," Prodigalidad said. "With SFIO's expansion plans to establish technology hubs in New Zealand, Australia, Dubai and the United States, this original mission is truly becoming a reality in a very tangible way. "
"I built LEENTech to be a startup catalyst, launching dozens of tech projects and turning them into their own businesses," Prodigalidad said. "It's easy to build an app or a website, but launching a business takes more than code. Our mission at LNS + was to invest in talent, to make engineers and designers entrepreneurs and leaders. As an asset management company, SFIO has the same mission: to train leaders. By investing in talent, what we're really doing is giving them the best possible chance for long-term success.
With the creation of their global hubs, this goal has now broadened. SFIO's international reach presents a lucrative opportunity not only to create solutions across borders, but also to showcase the enormous potential of tech talent in emerging markets like the Philippines. Drawing inspiration from Richard's mission as a start-up facilitator, SFIO intends to be a catalyst for change both in the industries in which they operate and in the communities they serve.
Now part of SFIO's senior management team, Prodigalidad's current mandate is to study the portfolio of the asset management company in search of opportunities to both streamline existing operations with the technology and create entirely new systems to disrupt the industries in which they operate. As SFIO begins to establish its global presence through strategic acquisitions, joint ventures and the creation of its technology hubs, a number of promising projects have already emerged in their new technology division.
For SFIO's recently announced joint venture with real estate company Omnicor, Prodigalidad's technology division will develop community well-being monitoring tools and health data systems to be integrated into a state-of-the-art 'tech village' in Montemaria, Batangas in the Phillippines.
Looking at the group's franchising, coffee and food manufacturing and distribution divisions, the Prodigalidad team will also work on a unified and streamlined logistics platform. This platform will leverage machine learning and similar AI applications to perform real-time data analytics for a truly scalable solution. With this project, SFIO aims not only to standardize the operations of its various activities throughout the supply chain, but also to bring value to its franchisees and, ultimately, to its customers, who will now benefit a truly transparent and technology-based system.
With its internal expertise in blockchain technology, the group also intends to revolutionize the way in which asset management companies manage their portfolios. Investors can expect instant information and the ability to participate in the growth of SFIO in real time, using digital tokens powered by the blockchain. It's a new application of decentralized technologies that the group hopes will set a new golden standard for trust and transparency.
"The reason we are able to undertake all of these projects is that our strategy is not to reinvent the wheel," Prodigalidad said. "Over the years, we have built a series of modular technologies that we can easily deploy to quickly build e-commerce platforms, e-learning tools, food delivery services, decentralized applications, whatever the needs of our customers. Now we are taking all of these tech drivers, as I call them, and running them full blast in the various companies in SFIO.
The ultimate goal of these companies, says SFIO CEO and President Lacson, is to leverage technology to collaborate towards greater efficiency and shared profitability. Likewise, the breadth of proprietary platforms that the technology division will develop, along with associated brands and intellectual property, promise to bring new value to the asset management company in the medium to long term.
"I come from the startup world, so my job now is to bring that disruptive mindset and marry it with the vast resources of SFIO," Prodigalidad said. "It has been a really exciting experience for me and my team so far, and we are all very happy to join the SFIO community."
The SFIO, which has just filed its third quarter financial reports in line with its broader plans to list with Nasdaq, will release more information on its upcoming plans in the coming weeks.
For media inquiries, please contact:
Craymond Yeong, PR and Marketing Specialist
Epiphany Coffee
Telephone: (+64) 21 0833 2966
Email: [email protected]
On Innotec Smoke Free, Inc.
Smokefree Innotec, Inc. (OTC: SFIO) is an asset management company and is a conglomerate of several companies with five strategic business divisions, namely: Franchising, Food Manufacturing and Distribution, Coffee Sector , real estate development, as well as technology and software development – all of which currently have a strong presence in New Zealand and Australia, and the Philippines.
SFIO is the new owner and operator of Epiphany Café Franchise Group, Ardent Bakers, Gorgeous Coffee Co., A + Electrical, AG Architects and Accord Investment Group (AIG) following the acquisition success story of Agrokings, Inc.
About LEENTech Network Solutions, Inc.
LEENTech Network Systems (LNS +) is a startup ecosystem enabler and software development company that build and maintain technology platforms for businesses and SMEs. Since its inception in 2010, LNS + has established itself as one of the Philippines' leading innovation partners, using its library of 'technology drivers' to help entrepreneurs and incumbents quickly digitize their operations and open new ones. opportunities in their transformation journey.